A business first approach to software development.
At TDK Technologies, software development is much more than writing code. It's the combination of business needs and technical means to efficiently increase your organization's capabilities to provide your goods and services to the marketplace.
TDK's structured software development uses advanced methodologies to guide the development process. Our consistent, repeatable approach to building software improves productivity and elevates the quality of your finished product.
We listen carefully to fully understand your business and ask probing questions to reveal the precise nature of the problem that needs to be solved. Then, with the input of our experienced development team, TDK builds the best software solution to create true growth for your organization.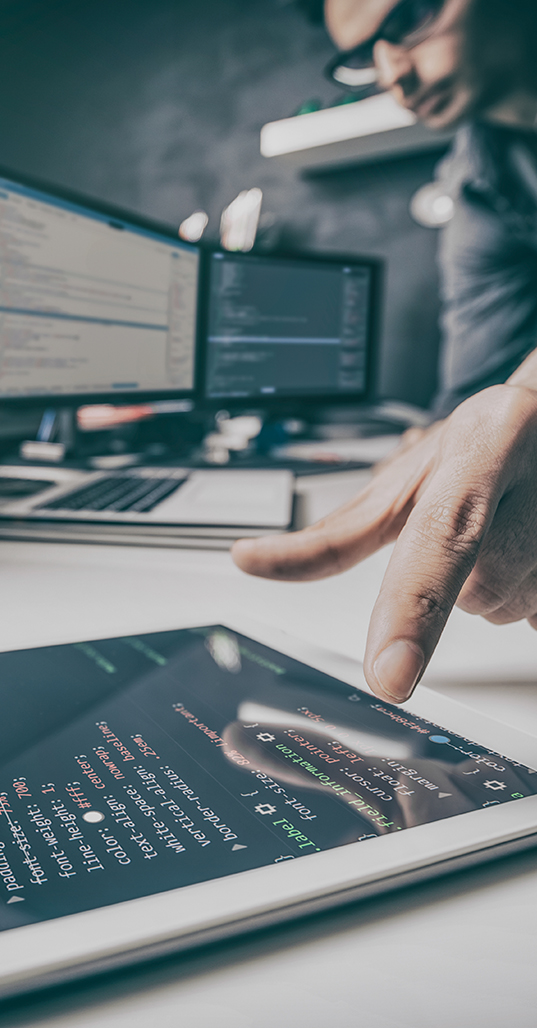 Explore the TDK Difference
Approach
Whether it's waterfall development, iterative development, agile development or some other variation on the theme, there are common activities that occur in any development effort. Good software development begins with good requirements. Taking the time to understand existing business processes is important, to ensure that the requirements deliver not just what the stakeholders want, but, more importantly, what the business needs.
Design
Design allows the team to ensure that the product is stable and supports the business not just now, but into the future, as well. Just as you wouldn't build a house without a blueprint, coding without some level of design leads to bad software.
Development
Development produces the software product to meet your needs. By understanding the business, listening to your needs and getting the input of the development team, TDK is able to pair the best technology to your customer's needs.